Ziniko Mkiva, 2017 IPPS SA - AUS exchange student
---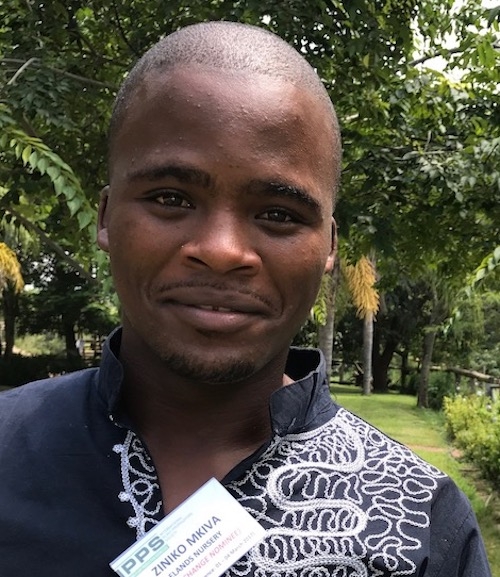 Congratulations Ziniko! Enjoy your trip to Australia!
The IPPS members present at the 2017 Conference voted for Ziniko to participate in the Australia - Southern Africa student exchange programme. Ziniko gave a very convincing presentation!
Ziniko was one of three young horticulturists nominated to participate in the final selection event at the 2017 annual conference held in Tzaneen. Ziniko, Yolandi le Roux and Tebogo Kgonothi had to give a presentation introducing themselves, sharing their background in horticulture and explain what they would gain by going to Australia. All three young people gave excellent presentations! Ziniko was the audience's favourite and was voted to attend the Australian annual conference in May.
Visit the Proceedings Library to view the presentations.