A tribute to Clive Mullet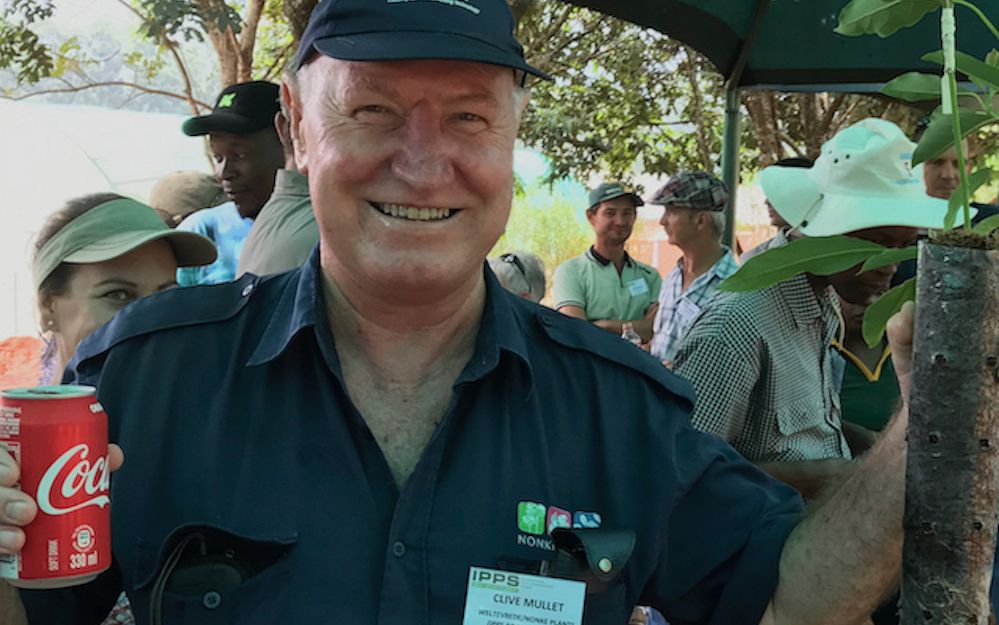 Tribute to Clive Mullett
It is with a deep sense of sadness that I write this tribute to honour Clive. We have all lost a humble, quiet and unassuming friend, colleague, co-worker, father and husband. His passion for life and the IPPS society will be truly missed.
From earlier years when I first met Clive I was immediately struck by his dedication to his work as a plant propagator and production manager for Nonke Plants, then Weltevrede Nursery. His commitment to Nonke Plants over the past 25 + years has been the same as his commitment to the 'seek' and 'share' philosophy of the IPPS. Many current IPPS members, myself included, can attest that it was Clive that introduced them to the society.
As a board member since 2005, Clive was passionately and enthusiastically dedicated to furthering the ends of IPPS. He took the lead on, not only initiating local workshops, since 2004, and nursery tours but helping to manage the local workshops, conference programs, budgets, and garnering sponsorships for events. Clive was a 'doer' and got the tasks done. A rare positive attribute in these changing times. In a meeting, if a decision was made to contact somebody, he would take out his phone and call immediately. Job done!
Many of the conferences since 2006 have had Clive's budgeting skills behind them, and the positive financials post the conference told the rest of the story. Post conference tours also become a Clive 'trademark'. He would organize the tour program, budget, and even arrange to drive the minibus if so needed. His 'raizon de etre' , was organizing and hosting the 'Green Fingers' post conference tour of the 2014 International Conference in South Africa. He took great pride in showcasing the Western Cape region's nurseries.
When Clive was not behind his desk, budgeting and costing, he could be found implementing new programs and strategies in the nursery, many of which he had in turn seen and learnt on IPPS tours. In 2010 and 2011, Clive was President of the Southern Africa Region, and attended the Eastern Region of USA and Australian International Conferences as an International Director. On returning from these tours he was always enthusiastic about what he saw and was ever eager to share this information at workshops and conferences.
Plants and plant propagation remained Clive's primary passion, with a wealth of knowledge acquired over his lifetime about propagating both exotic flora and indigenous South African flora. He carried out numerous trials and studies with different propagation mediums, plant rooting hormones and PGR's (growth regulators), often sharing this with the society in workshops and nursery visits.
Clive continued his dedication and enthusiasm all the way to the end. Sitting with him during my last visits I watched his face light up as he continued to maintain an interest in the nursery industry and the IPPS.
We all loved Clive and he will be greatly missed.
Andy Hackland